A father has been accused of being "lazy" and "avoidant" after his wife revealed she was "resentful" that he spends an hour and a half in the bathroom everyday.
The mother, thought to be from the U.K., bemoaned her husband for hiding away in the bathroom while she dressed their daughter, looked after their pets and prepared breakfast and lunch.
She said her husband spends one hour every morning, plus another half hour in the evening and that while he's "always been like this," she resents his behavior now they have a child together.
According to the Institute for Family Studies, the most common arguments among parents with kindergarten-aged children are about chores and responsibilities, with 49 percent stating they argued about this topic "often" or "sometimes."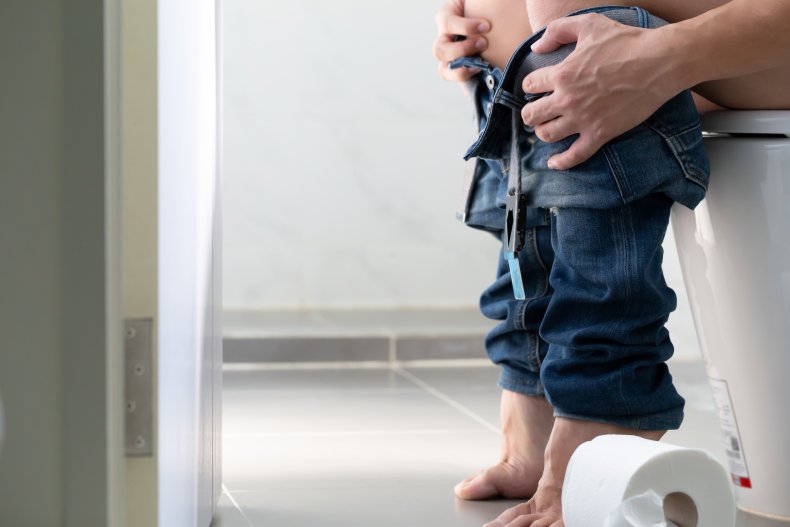 Posting on Mumsnet under the name BumCakes2021, the woman wrote: "I end up having to dress myself, my daughter, feed the cats and dog, prepare breakfast and put together lunch things all while my partner is sitting on the toilet.
"Then he spends another half hour in there every evening. He's actually been in there almost an hour this evening because he was having a shower too. He has always been like this, but now we have a child it makes me mad."
The post, which can be found here, racked up over 100 comments from users, with one writing: "Just go in there, lock the door and tell him he needs to sort DD because you've suddenly realized you have the same need as him."
Another said: "Right, well ruling out any actual physical issue, he's obviously just using it as a more acceptable option than sitting on the sofa with a mug of tea in his hand while you do everything. In theory, he's 'busy' with something absolutely, undeniably necessary. I can only suggest that you beat him to it one morning.
"You need to spend an hour on the toilet. Perhaps at the weekend when he's not working, leaving him with the baby. See what he thinks then."
"My ex used to do this to avoid engaging in family life. It's quite ridiculous that we can push out babies in less time than these lazy, avoidant men take to squeeze out their ghost poops," wrote a third.
A fourth commented: "Is he reading on the loo[toilet]? And waiting for the magic fairies to have done all the chores? Tell him to get up half an hour earlier and help out."
If you have a similar family dilemma, let us know via [email protected] We can ask experts for advice, and your story could be featured on Newsweek.