(BPT) – Recent changes in how people use and enjoy their homes have led to major shifts in home design — especially when it comes to outdoor living. Whether you want to bring more of the indoors out for entertaining, enjoying family time or working from home surrounded by nature, outdoor living design has the power to highlight mini-moments: those day-to-day memories that make up the true meaning of everyone's lives. Celebrating those moments at home can start by reimagining your own backyard.
This summer, join the annual Belgard Summer Giveaway and Celebrate the Mini-Moments for a chance to win a Belgard Weston Stone Round Fire Pit plus the Elements Smoke-less Insert and a set of two POLYWOOD Modern Curveback Adirondack chairs to elevate your backyard experience. As the leader in outdoor living essentials for the patio and beyond, Belgard celebrates summer with POLYWOOD in its annual giveaway. To enter the contest, Belgard asks homeowners to share where they experience their favorite mini-moments, along with a photo of their family enjoying their backyard space. Entries can be submitted now through Aug. 12 at Belgard.com/Summer.
What improvements could enhance your mini-moments?
Think about how you use your yard, deck or patio — and how you could personalize your space to enhance the way you and your family spend time outside. Would you like to have an outdoor yoga area? An open air addition to your home office? More space to entertain family and friends? What could further inspire those special memories?
1. Use thoughtful hardscaping to create cozy seating areas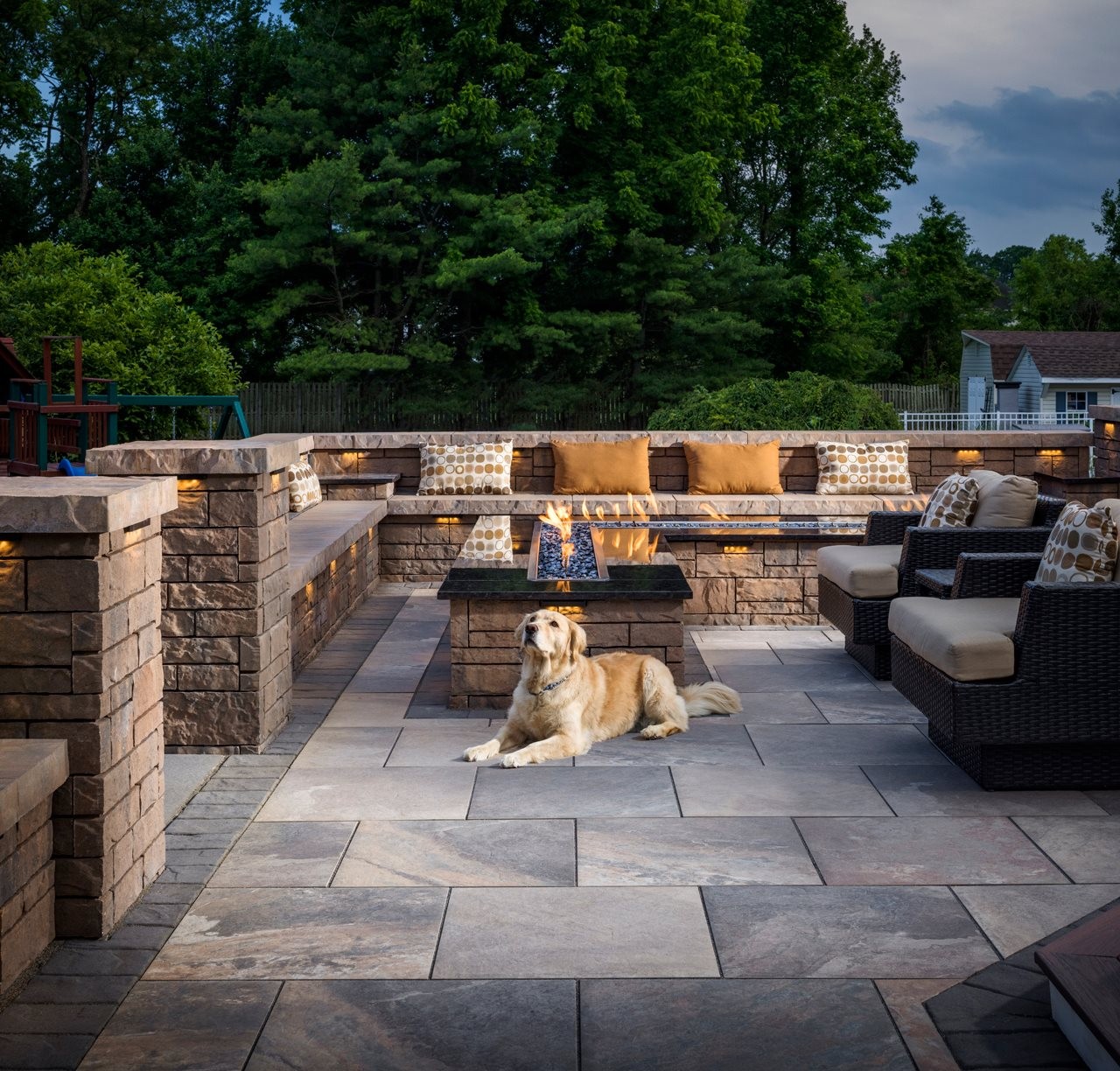 Encourage intimate gatherings and memorable mini-moments with your loved ones by installing hardscape pavers perfectly set up for cozy get-togethers. For example, sturdy benches made from Belgard pavers in your yard or garden will invite friends and family to sit, take a breath and enjoy the moment, smell the roses or watch the sunset together.
2. Light up the night with a fire pit as the focal point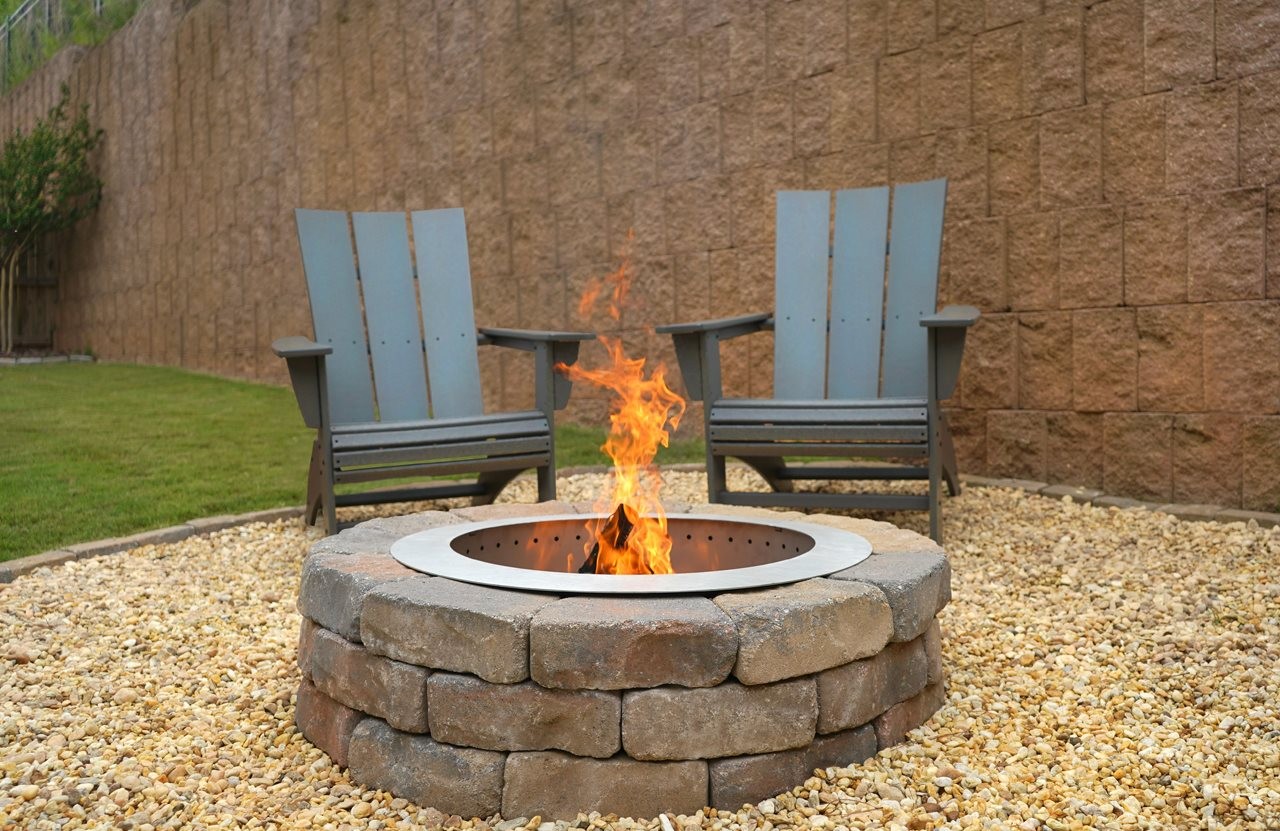 One great spot for a permanent and durable seating solution is around a fire pit, where guests and family members of all ages can gather for a fireside chat, melt marshmallows for s'mores on a pleasant summer evening or enjoy watching the fire on a cool fall night. Consider buying a Belgard fire pit kit for an easy DIY weekend project.
3. Cook up a party al fresco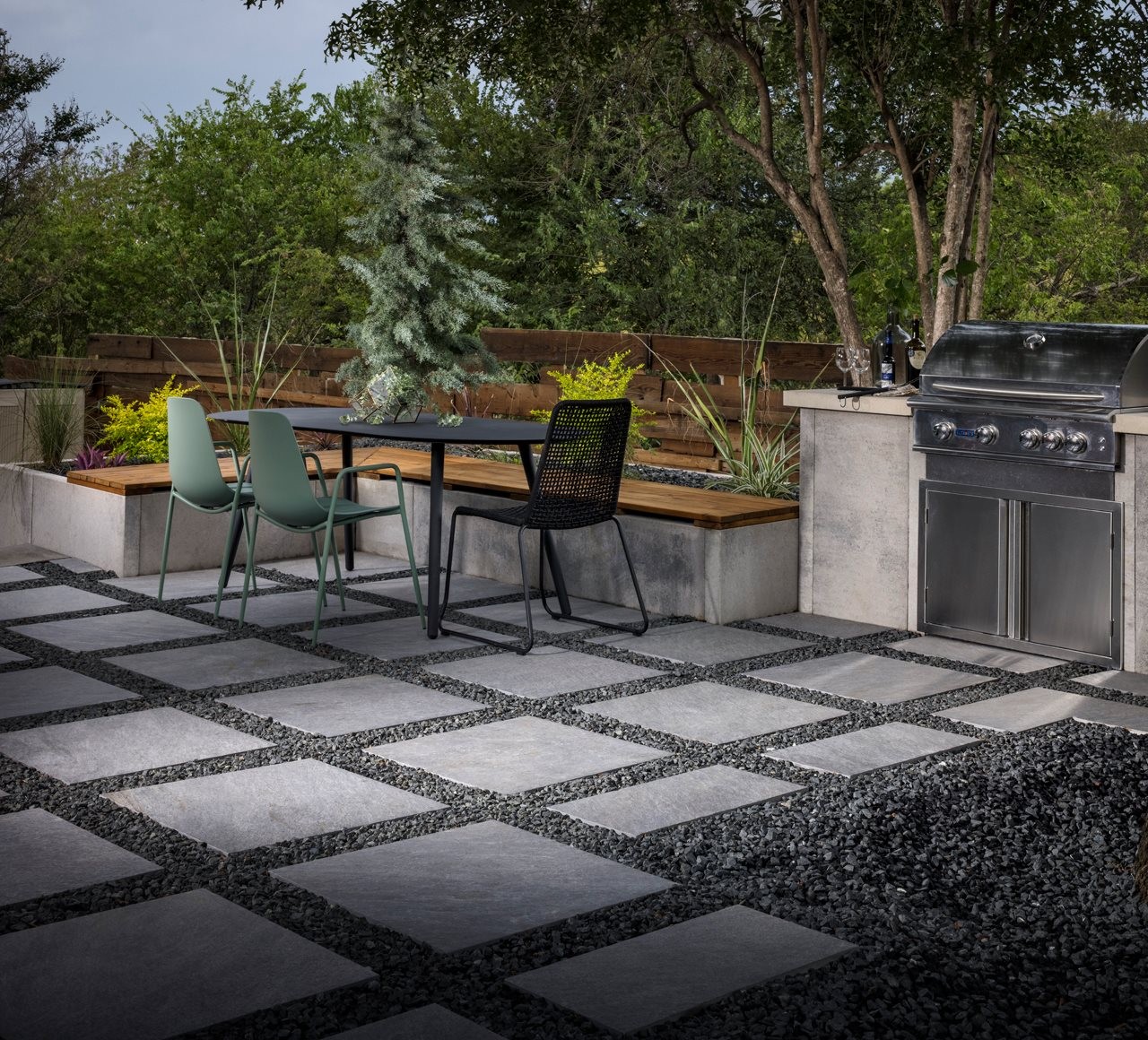 Whether your dream is to have a full outdoor kitchen setup or just a welcoming seating area near your outdoor grill, why not consider some permanent additions to make your space even more inviting? Popular trends include creating an entire cooking area, complete with options like bar seating, a wine cooler, a grill/smoker and pizza oven for just about any kind of get-together you could possibly want. Don't forget to include features for added comfort, like shade structures and fans.
Need help imagining the possibilities? Check out Belgard.com/Rooms to help you visualize all the ways you can transform your outdoor space.
4. Inspire fun and games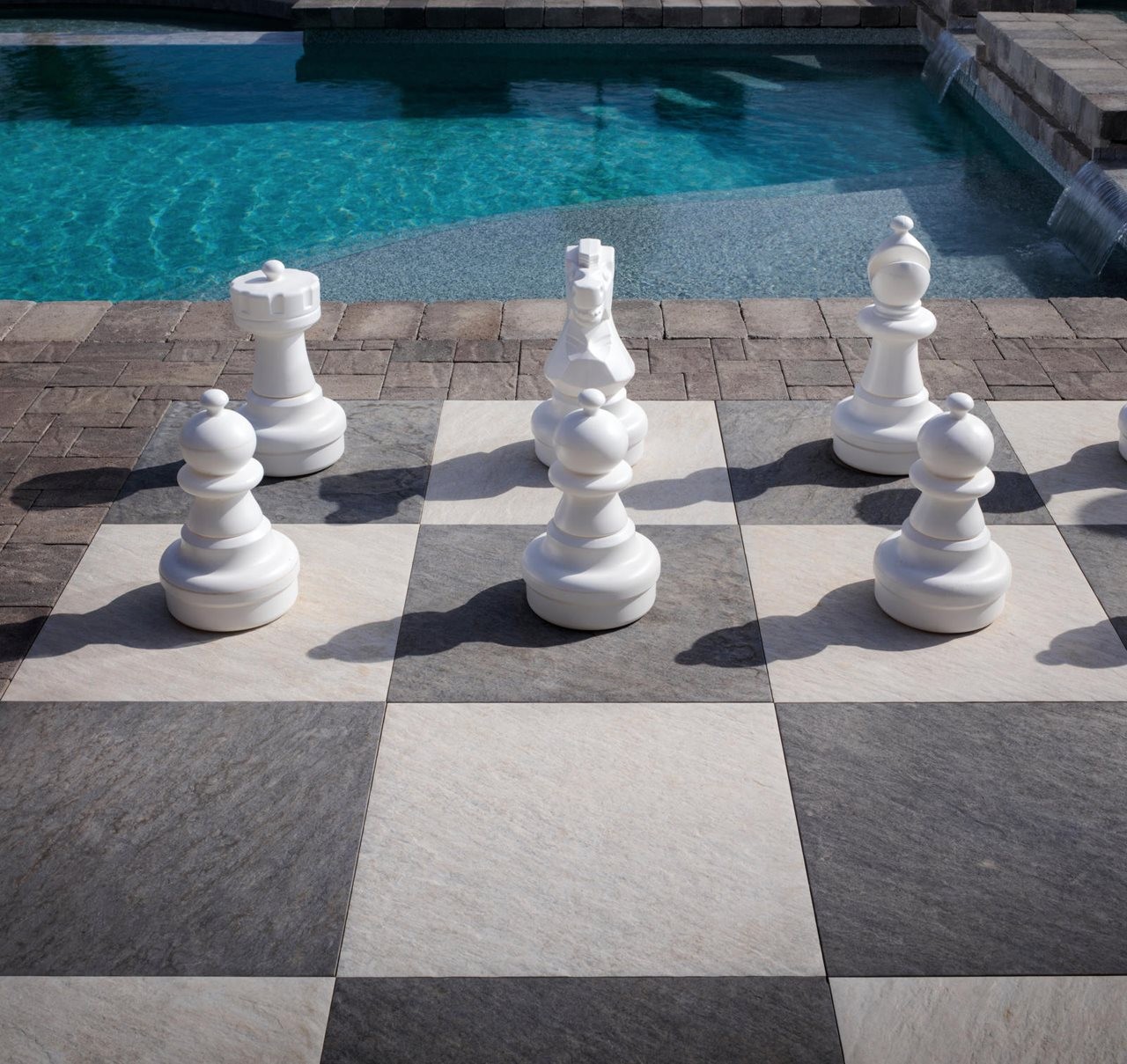 For the young and the young-at-heart, nothing entices you outdoors like spaces dedicated to play. Set up areas for games like badminton, a putting green, life-size chess and more. The kids will spend more time outdoors off their devices with plenty of options available. You can even keep the fun going into the evening hours using elements like enhanced lighting and sound options.
5. Celebrate the nature all around you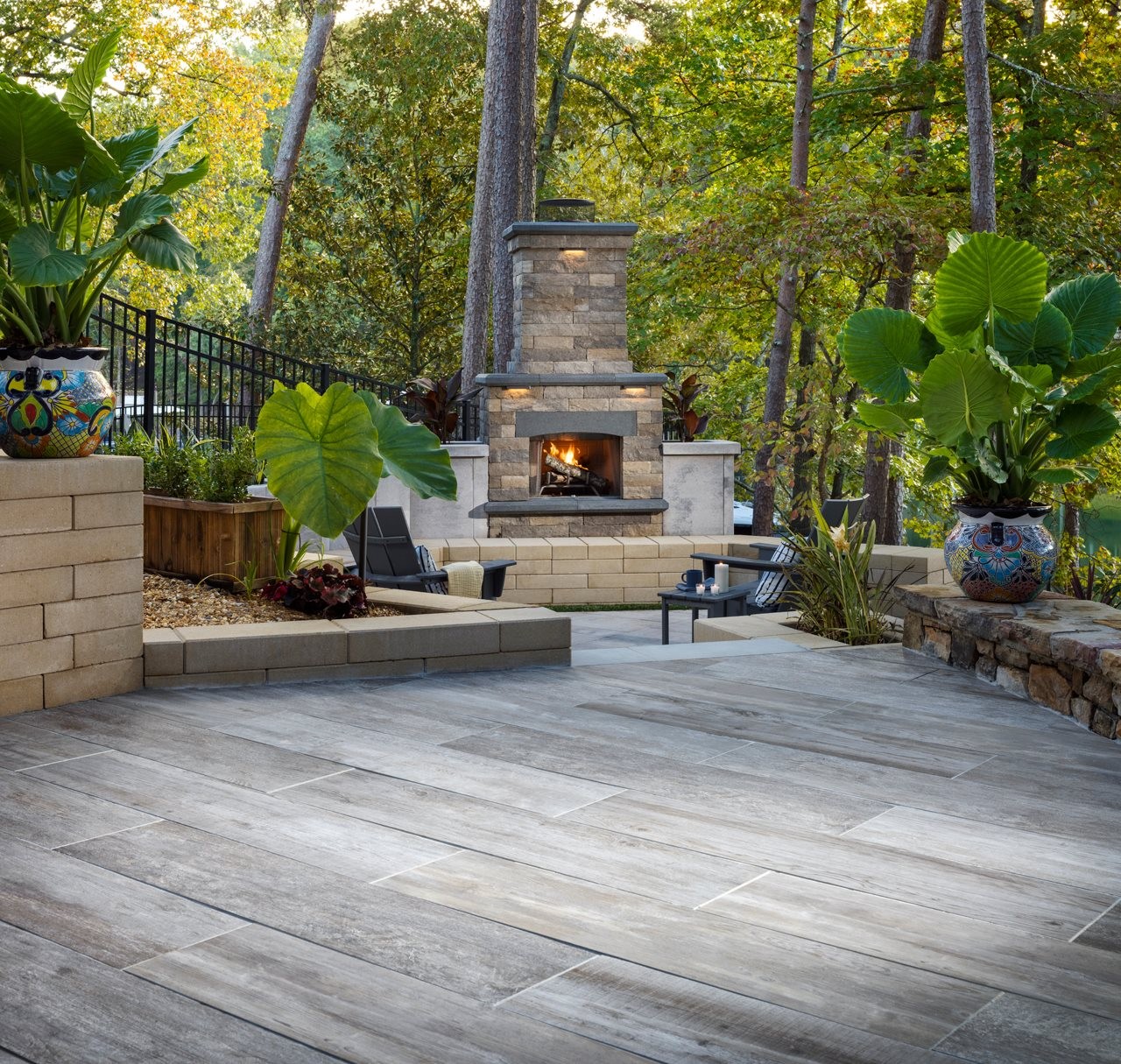 The beauty of being outdoors is enjoying the peaceful backdrop of your natural surroundings. While you may want all the creature comforts in your outdoor furniture, don't forget to incorporate elements of nature into your design. Creating a water feature like a bubbling fountain or water bowl can get you in touch with your inner Zen, and a vertical wall of plants will keep your hardscaping green. Even without a green thumb, you can enjoy plants and flowers around you with thoughtful hardscaping, including built-in planters to make your gardening efforts simple and successful.
Don't let summer pass you by without making the most of your mini-moments. Get inspired at Belgard.com.